The growth between the 4th quarter of 2018 and the 4th quarter of 2017 is revised to 2.5% from 3%. United States President Donald Trump had repeatedly hailed the 3%.
<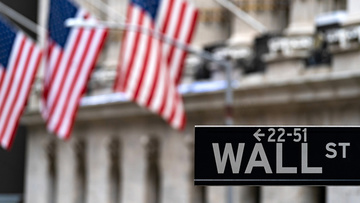 The United States' gross domestic product in the 2nd quarter of 2019 slows to 2.1%. Photo from Shutterstock The American economy cooled in the 2nd quarter of 2019 to a still-solid pace, government data showed Friday, July 26, while officials also slashed an economic figure prized by President Donald Trump.
Newly revised data covering the past 5 years now show the world's largest economy actually slowed in the year after Trump and congressional Republicans pushed through a sweeping, $1.5-trillion tax cut.
The change dealt a sharp blow to Trump's economic message and also highlighted how momentum had deteriorated in the final months of 2018 when the Federal Reserve last raised interest rates in defiance of intense pressure from Trump.
The central bank is widely expected to cut its benchmark lending rate, reversing December's increase.
The Commerce Department reported that gross domestic product in the April-June quarter slowed to 2.1% from the first 3 months of the year, down sharply from 3.1% growth in the 1st quarter, but that was better than expected, helped by strong consumer spending.
Taken together the new data portrayed an economy that enjoys robust strength in some quarters but has begun to sputter worryingly in others, even while the US is outshining sluggish economies in Europe, Japan, and elsewhere.
Analysts had expected 2nd quarter growth of just 1.8%, but the economy got a boost from strong spending on autos, food, and clothing.
"Not bad," Trump tweeted Friday, "considering that we have the very heavy weight of the Federal Reserve anchor wrapped around our neck."
"USA is set to zoom!"
Federal spending also took its biggest leap in a decade – with non-defense expenditure rising at the fastest pace in 21 years – a one-time jolt as the government resumed paying employees following the five-week partial government shutdown at the start of the year.
AFP